Teen Residential Treatment Near Nampa
Accepting adolescents ages 11-18
We Accept Insurance
Let's check if your insurance provider will cover your treatment costs.
Verify Insurance


A safe and comfortable home-like enviroment


Daily structure , support and accountability


Develop coping skills & new healthy habits
"We live in Nampa, ID and we have a troubled teenager. We sent her to Avery's House in Boise for treatment. It was the best experience for her. She received professional treatment but felt safe and comfortable in their facility. Avery's House is the only place we will recommend to someone seeking therapy for their teen or adolescent."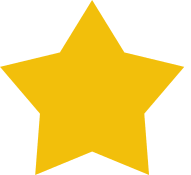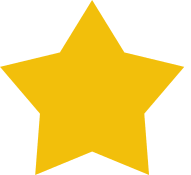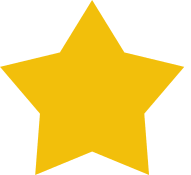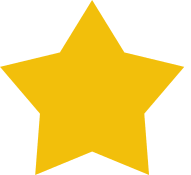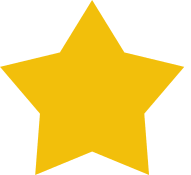 See all reviews
Safe Treatment that can be Trusted
Avery's House is a bungalow-style treatment facility. It provides counseling for teens in an environment that is not scary. Teenagers have privacy, peace of mind, and protection when receiving therapy. They can be as comfortable as they are at home.
Avery's House allows teens to disconnect from their regular environment and triggers, replacing them with a safe space to:
Learn to accept and love themselves
Develop new bonds and friendships
Develop new hobbies & interests
Have daily responsibilities and accountability
Make healthy lifestyle changes
Learn coping skills to manage their condition
Note: Is your teen struggling with a mental health condition? We can help!
The age range we serve at Avery's House is 11-18. We have fully trained staff with experience in caring for the age group of our patients. They are professionals who can provide counseling to the adolescent demographic.
Being at Avery's House gives teens a chance to get away from the stress and triggers at home. They will be in a safe place where they can:
Learn a new way to cope with and manage their condition
Learn how to accept themselves
Learn how to love themselves
Learn healthy lifestyle choices
Make new friendships and develop lifelong bonds
Receive accountability for their choices and actions
Have daily responsibilities
Learn new interests and hobbies
Residential treatment is ideal for your teen if they…
Recently completed or are about to leave an inpatient or hospital psych stabilization program.
Previously tried outpatient programs (PHP or IOP levels) but needed more structure and support.
Need a temporary break from their current home, school and/or social life to fully focus on recovery.
Teen Mental Health Treatment at Avery's House
In the Nampa area, Avery's House is the best mental health treatment for teens and adolescents. We specialize in treating the following:
OCD
PTSD
ADHD
Depression
Bipolar Disorder
Anxiety Disorders
Attention Difficulties
Self-Esteem Problems
Anger and Mood Swings
Victimization and Bullying
Substance Use Disorders
Self-Harm and Suicidal Thoughts

(855) 506-1906
"We primarily focus on loving ourselves and accepting ourselves, and teaching them how to be comfortable in their own skin"
WE WORK WITH LEADING HEALTH INSURANCE PLANS
Your insurance provider may cover 100% of your child's treatment costs
Check if your insurance will cover mental health treatment for your teen
Verify Now
How do you Know if Residential Treatment is the Next Step?
If you just are not sure about putting your teenager into a residential program, check out the following.
Your child has completed an inpatient program recently or is about to transition out of one.
Your child has tried outpatient programs before (including PHP and IOP) but would benefit from having more support and structure.
Your child will benefit from being away from home, school, and/or friends for a while to focus on recovery.
Would benefit from a brief separation from their school, home, or social life to focus on recovery.
If any of these are true, Avery's House is the place for your teen.
Our Treatments are Designed Specifically for Adolescents
Teens are very different from adults. Because of this, the treatment they receive must be geared toward their needs and interests. Avery's House Adolescent Behavioral Health Program offers the following:
Medication management, as needed
Weekly one-on-one therapy sessions
Assistance with schooling, as needed
Case management
LGBTQ support
Family therapy sessions
Trauma-informed care, as needed
Experiential therapy sessions
Community-based activities
Dialectical Behavioral Therapy (DBT)
Music and Art Therapies
Cognitive Behavioral Therapy (CBT)
Each treatment plan is customized for each teen. Plans will include a combination of therapies that help your child get the most out of treatment.
Getting to Avery's House from Nampa
Avery's House is a 25-minute drive from Nampa. It is easily accessible by car via I-84 E.
For those coming from out-of-state, the Boise airport is not too far from our facility.
Why we Love Nampa, Idaho
Nampa, part of the Boise-Nampa Metro area, is located 20 miles west of Boise. Known for its manufacturing and agribusiness, Nampa has a great mix of restaurants and retail shops, too.
There are two colleges in Nampa along with several top K-12 schools. There is plenty of art and culture to explore. For outdoorsy people, there are 27 parks and 14 pedestrian pathways. And there are a few golf courses if you want to get a few holes in!
If you need a place to stay there are many choices for hotels, Airbnbs, and campgrounds. There's something for everyone!
Get in touch with us
Things to do Around Nampa
City Attractions
There is a lot to do in Nampa. These are just some of the top picks.