Teen Residential Therapy in Meridian
Accepting adolescents ages 11-18
We Accept Insurance
Let's check if your insurance provider will cover your treatment costs.
Verify Insurance


A safe and comfortable home-like enviroment


Daily structure , support and accountability


Develop coping skills & new healthy habits
"I'm glad that I found Avery's House. The treatment I got was better than I could imagine. The staff was welcoming and where I stayed was more a house than a center."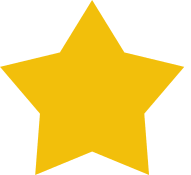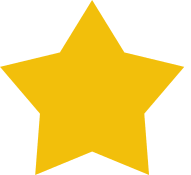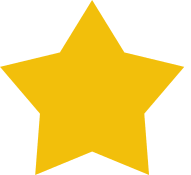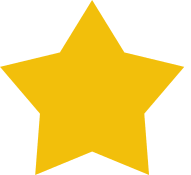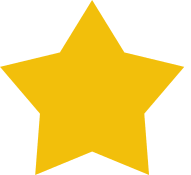 See all reviews
A Place for Teens to Feel Safe.
Avery's House provides top-rated mental health treatment in a residential setting. We accept teens aged 11-18 and help in the following ways:
Professional psychologists, therapists, and counselors
Teaching life-coping skills, such as incorporating healthy habits and choices
Support and structure in a comfortable, home-like setting
Behavior accountability
Avery's House allows teens to disconnect from their regular environment and triggers, replacing them with a safe space to:
Learn to accept and love themselves
Develop new bonds and friendships
Develop new hobbies & interests
Have daily responsibilities and accountability
Make healthy lifestyle changes
Learn coping skills to manage their condition
Note: Is your teen struggling with a mental health condition? We can help!
Teenagers in Meridian, ID, can expect the very best in mental health care. The goal of Avery's House is to provide treatment in a home-like setting that doesn't feel institutional.
Individual bungalows provide adolescents with a comfortable space to call their own. Our design intentionally keeps protection and peace of mind.
While in recovery, it's important that the teens feel comfortable. Then they are more likely to choose to engage in the process fully. The design of Avery's House works toward that purpose.
We provide an environment free from unhealthy triggers, making it safe to:
Learn healthier time-passing skills, including new hobbies and activities
Practice responsibility and accountability daily
Understand the importance of accepting and loving themselves
Incorporate new skills to cope with and manage their mental health condition
Bond with others in a friendly environment
Residential treatment is ideal for your teen if they…
Recently completed or are about to leave an inpatient or hospital psych stabilization program.
Previously tried outpatient programs (PHP or IOP levels) but needed more structure and support.
Need a temporary break from their current home, school and/or social life to fully focus on recovery.
Teen Mental Health Treatment at Avery's House
Children near Meridian aged 11-18 are eligible to receive mental health treatment. At Avery's House, our services include:
ADHD or Attention Difficulties
Anxiety Disorders
Bipolar Disorder
Bullying and Victimization
Depression
Mood Swings and Anger
PTSD and OCD
Self-Esteem Issues
Substance Use Disorders
Suicidal and Self-Harm Thoughts

(855) 506-1906
"We primarily focus on loving ourselves and accepting ourselves, and teaching them how to be comfortable in their own skin"
WE WORK WITH LEADING HEALTH INSURANCE PLANS
Your insurance provider may cover 100% of your child's treatment costs
Check if your insurance will cover mental health treatment for your teen
Verify Now
How to Know if Residential Treatment is Right For Your Teen
Avery's House operates as a residential treatment program for adolescents. If any of the following apply to your child, consider our therapy:
My troubled teen completed (or will soon complete) either an inpatient or hospital psychological stabilization program.
My adolescent needs the opportunity for a recovery that is separate from their usual environment (i.e., home, social, school).
My teen has tried previous outpatient programs but would benefit from more support in a structured environment.
Specially Designed Treatments for Teens
Helping teens in need of treatment is the heart of our focus. Our treatment plans are specially designed for adolescents. Our therapists and psychologists implement plans often inspired by the Adolescent Behavioral Health Program. Examples include:
Art Therapy
Music Therapy
Case Management and Family Sessions
CBT or Cognitive Behavioral Therapy
Activities Based in the Community
DBT or Dialectical Behavioral Therapy
Experiential Therapy
Family Therapy
LGBTQ Allyship
Management of Medication
Focus on Options for Schooling
Trauma-informed Care
Individual Sessions that Meet Weekly
Finding Avery's House in Meridian, ID
There are 11.7 miles from Meridian to Avery's House in Boise, ID. The approximate driving time between these locations is around 20 minutes.
Whatever mode of transportation you use, you can reach Avery's House with ease. We are waiting to help you!
What We Love About Meridian, ID
Established in 1891, Meridian is the second-largest city in Ada County, Idaho. They are the state's fastest-growing city and one of the fastest-growing in the country.
Meridian has opportunities for entertainment and education. Are you looking to learn, enjoy the outdoors, or simply relax? There are many options available.
Get in touch with us