Teen Residential Treatment Near Idaho Falls, Idaho
Accepting adolescents ages 11-18
We Accept Insurance
Let's check if your insurance provider will cover your treatment costs.
Verify Insurance


A safe and comfortable home-like enviroment


Daily structure , support and accountability


Develop coping skills & new healthy habits
"We live in Idaho Falls and sent our child to Avery's House. We have never been happier with the care that our son received. Avery's House is unlike any other treatment facility that we have ever seen. The therapists and the counseling that they provide are outstanding. Our child felt so at home while receiving treatment. He was able to get away from all the distractions and focus on his treatment. Our family will never be the same."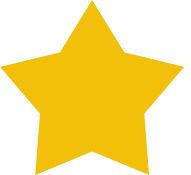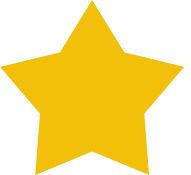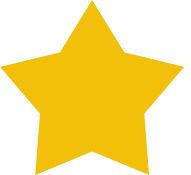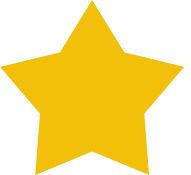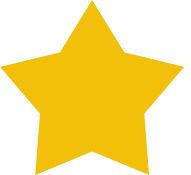 See all reviews
A Place to Feel Safe, Comfortable, and Accepted
Avery's House is a modern bungalow designed to provide adolescents seeking mental health and substance abuse treatment with a comfortable setting to focus on their treatment.
Avery's House allows teens to disconnect from their regular environment and triggers, replacing them with a safe space to:
Learn to accept and love themselves
Develop new bonds and friendships
Develop new hobbies & interests
Have daily responsibilities and accountability
Make healthy lifestyle changes
Learn coping skills to manage their condition
Note: Is your teen struggling with a mental health condition? We can help!
Avery's House is not like the traditional clinical or hospital setting of most treatment facilities. We provide a safe space where teens feel at home while they navigate through their healing process.
Avery's house allows teens to unplug and distance themselves from their environment, which often triggers them, replacing them with a space where they can:
Love and accept themselves
Develop healthy friendships with other teens engaged in treatment
Find new hobbies and interests
Receive daily accountability
Take on responsibility
Make healthy lifestyle changes
Learn new coping skills to address their condition
Residential treatment is ideal for your teen if they…
Recently completed or are about to leave an inpatient or hospital psych stabilization program.
Previously tried outpatient programs (PHP or IOP levels) but needed more structure and support.
Need a temporary break from their current home, school and/or social life to fully focus on recovery.
Teen Mental Health Treatment at Avery's House
Avery's House is a mental health treatment facility near Idaho Falls. We specialize in providing treatment for:
ADHD
Anxiety Disorders
Bipolar
Depression
Bullying/Victimization
Depression
Mood disorders
Anger
PTSD
OCD
Self-esteem issues
Substance abuse
Suicidal ideations and self-harm
Our therapists provide evidence-based therapy that will help your teen cope with their issues.

(208) 747-0388
"We primarily focus on loving ourselves and accepting ourselves, and teaching them how to be comfortable in their own skin"
WE WORK WITH LEADING HEALTH INSURANCE PLANS
Your insurance provider may cover 100% of your child's treatment costs
Check if your insurance will cover mental health treatment for your teen
Verify Now
Residential Treatment is Ideal for Your Teen
Avery's House is perfect for your troubled teenager if:
They have tried traditional long-term treatment facilities and this did not work for them
They were not successful at a facility that was cold and more hospital-like
They were recently discharged from an inpatient substance abuse treatment facility
They were recently discharged from an inpatient mental health facility or hospitalized for a mental health disorder
They just need a break from their family, school, or friends to focus more on their recovery
Treatments We've Designed Specially for Adolescents
We offer the following therapy modalities at Avery's House:
Case management services
Individual therapy
Group therapy
Family therapy
Trauma-informed care
Dialectical Behavioral Therapy (DBT)
Cognitive Behavioral Therapy (CBT)
Experiential therapies
Medication management
LGBTQ Allyship
Art therapy
Music therapy
Getting to Avery's House from Idaho Falls
There are a variety of ways to get from Idaho Falls to Avery's House including by car, train, bus, or taxi. The easiest and most time-saving way to get to Avery's House is by car or taxi.
Avery's House is about a four-hour drive by car from Idaho Falls. No matter how you choose to travel, sit back and enjoy the magnificent views of the landscape, rivers, and wildlife.
Why We Love Idaho Falls
Idaho Falls is a city with a small-town charm that attracts many people seeking adventures. Idaho Falls is remarkable for the waterfalls in the middle of the city.
Idaho Falls is situated on the snake river and close to several national parks, including Yellowstone National Park. Idaho Falls provides city amenities while also allowing nature lovers to explore local wildlife, breathtaking views, and the great outdoors.
Get in touch with us
Things to do Around the City- Idaho Falls Attractions
City Attractions
Idaho Falls Zoo at Tautphaus Park: The Idaho Falls Zoo is "the best little zoo in the west."The zoo features over 300 individual animals residing on the 7-acre property. Animals that live at the zoo include lions, penguins, Chilean flamingoes, Amur tigers, snow leopards, Bactrian camels, and many more.
East Idaho Aquarium: The East Idaho Aquarium offers fun for the whole family. This aquarium allows you to explore wildlife native to Idaho and animals from around the world. They feature exhibits of ocean life, fresh water, sharks, touching stingrays, Idaho fish, river giants, iguanas, birds, and other small mammals. Come swim with the sharks or pet the stingrays.
Idaho Falls River Walk: The Idaho Falls River Walk consists of 14 miles of the Snake River bank where you can walk, bike, or hike. The river walk allows you to enjoy the view of the beautiful waterfalls that make Idaho Falls a stunning place to see.
Yellowstone National Park: Yellowstone National Park is a short drive from Idaho Falls. Explore the 3,471 square miles of the park which features world-famous geysers, boiling mud, and grizzly bears. Yellowstone National Park offers breathtaking views, wonderful hiking, and camping options.
Yellowstone Bear World: The Yellowstone Bear World is a drive-thru wildlife park that will allow you to get up close and personal with free-roaming bears. You will have a chance to bottle-feed baby bears with staff and see these extraordinary animals in their habitat.