Teen Mental Health Treatment near Caldwell
Accepting adolescents ages 11-18
We Accept Insurance
Let's check if your insurance provider will cover your treatment costs.
Verify Insurance


A safe and comfortable home-like enviroment


Daily structure , support and accountability


Develop coping skills & new healthy habits
"My teen was struggling and needed help. Avery's House was the perfect place for them to feel safe and get the therapy they needed."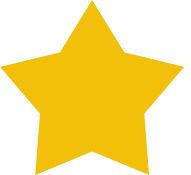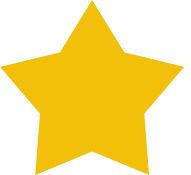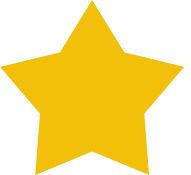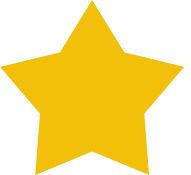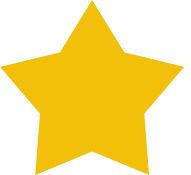 See all reviews
Treatment in a Comfortable, Safe, and Welcoming Environment.
Avery's House is a mental health treatment center in Boise, Idaho that offers teen counseling in a setting that isn't intimidating or scary. Our facility feels like a home away from home where your child can feel safe to focus on getting better.
Avery's House allows teens to disconnect from their regular environment and triggers, replacing them with a safe space to:
Learn to accept and love themselves
Develop new bonds and friendships
Develop new hobbies & interests
Have daily responsibilities and accountability
Make healthy lifestyle changes
Learn coping skills to manage their condition
Note: Is your teen struggling with a mental health condition? We can help!
We specialize in providing care and counseling to teens and adolescents from 11-18 years old. Our staff is experienced in providing care for this age group and are highly trained professionals.
Avery's House is a residential facility that allows adolescents to get away from the stress and pressure of their everyday lives and be in an environment that promotes:
Developing self-confidence and acceptance
Forming friendships with peers
Having a structured daily routine with responsibility
Making healthy lifestyle changes
Learning skills and strategies to manage their condition
Trying new activities and hobbies
Residential treatment is ideal for your teen if they…
Recently completed or are about to leave an inpatient or hospital psych stabilization program.
Previously tried outpatient programs (PHP or IOP levels) but needed more structure and support.
Need a temporary break from their current home, school and/or social life to fully focus on recovery.
Teen Mental Health Treatment at Avery's House
Avery's House provides mental health treatment for teenagers in the Caldwell area. We specialize in treating:
Depression
Anxiety Disorders
Bipolar Disorder
ADHD and attention disorders
Mood Disorders
Suicidal and self-harm ideations
Bullying and victimization
Alcohol and substance use disorders
Self-esteem issues
PTSD and OCD

(208) 747-0388
"We primarily focus on loving ourselves and accepting ourselves, and teaching them how to be comfortable in their own skin"
WE WORK WITH LEADING HEALTH INSURANCE PLANS
Your insurance provider may cover 100% of your child's treatment costs
Check if your insurance will cover mental health treatment for your teen
Verify Now
Residential Treatment is Ideal for Your Child if They…
Recently completed or are about to transition out of an inpatient program
Have tried outpatient programs before (partial hospitalization program or intensive outpatient) but need more structure and support
Would benefit from a brief separation from their school, home, or social life to focus on recovery.
If you are unsure if Avery's House is right for your troubled teen, contact us to learn more about our treatment options.
Treatments Designed Especially for Adolescents
At Avery's House, we understand that teenagers are very different from adults. Our treatment programs are geared toward the needs and interests of teens. During our Adolescent Behavioral Health Program your teen will have the opportunity to experience:
Weekly one-on-one therapy sessions with a psychologist
Family therapy sessions with a dedicated case manager
Experiential Therapies
Evidence-based Dialectical Behavioral Therapy (DBT) and Cognitive Behavioral Therapy (CBT)
Art and music therapy
LGBTQ friendly allies
Trauma-informed care
Options to continue education during treatment
Medication management, as needed
Each teen is unique and will receive a customized treatment plan that includes a combination of therapies.
Getting to Avery's House from Caldwell
Avery's House is just under a 30-minute drive from Caldwell and is easily accessible by car, bus, or taxi.
It is also in the vicinity of the Boise airport for easy access to out-of-state visitors.
Why we Love Caldwell, Idaho
Caldwell is located on the beautiful Boise River. It is home to two colleges, a major golf course, and plenty of culture and sights to see.
Visit the Historic and Downtowns Districts for their self-guided walking tours. There are also multiple museums celebrating the history of the area.
If you are visiting, there are several hotels as well as bed and breakfasts to choose from.
Get in touch with us
Things to do Around Caldwell
City Attractions
If you are in the area and are looking for things to do, here are some of the top attractions in Caldwell.
Whittenberger Planetarium This community staple offers monthly themed shows to educate everyone about the wonders of space. The College of Idaho operates the planetarium.
Indian Creek Park This 5-acre picturesque park includes a water wheel, walking paths, and pedestrian bridges. The seasonal light display is a local favorite that is a must-see!
Fujishin Family Cellars Grapes are grown on location at this active winery, located in the Snake River Valley. They host tasting classes as well as a variety of rotating events for novices and connoisseurs alike.
Babby Farms Home to a variety of animals, Babby Farms is a unique interactive farm. Visitors can get up close to horses, donkeys, goats, otters, and even a kangaroo.
Caldwell Night Rodeo If you visit at the right time, you may be able to take in the Caldwell Night rodeo at the D&B Supply Arena. Visitors come from all over to watch the competitions in roping, bareback riding, steer wrestling, and bull riding.