Now accepting adolescents ages 12-17
Teen Residential Treatment near Phoenix
We Accept Insurance
Let's check if your insurance provider will cover your treatment costs.
Verify Insurance


A safe and comfortable home-like enviroment


Small-group setting for personalized attention


Develop coping skills & new healthy habits
We're highly reviewed by past clients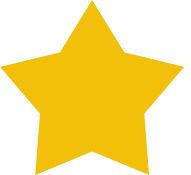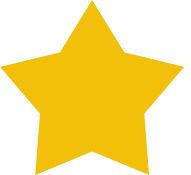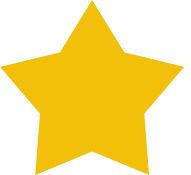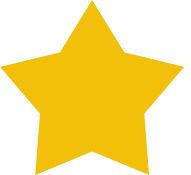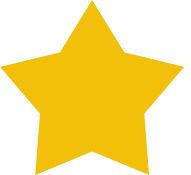 See all reviews
A place to feel safe, comfortable, and accepted.
One of the top residential treatment centers for teens near Phoenix
Avery's House isn't an intimidating hospital-like facility. It's a beautiful, modern bungalow designed to provide adolescents with the privacy, protection, and peace of mind they need to participate in their recovery actively.
Avery's House allows teens to disconnect from their regular environment and triggers, replacing them with a safe space to:
Learn to accept and love themselves
Develop new bonds and friendships
Develop new hobbies & interests
Have daily responsibilities and accountability
Make healthy lifestyle changes
Learn coping skills to manage their condition
Note: Is your teen struggling with a mental health condition? We can help!
Teen mental health treatment at Avery's House
Avery's House is a residential treatment center for teens near Phoenix, specializing in the treatment of:
Depression
Bipolar Disorder
Anxiety Disorders
ADHD or Attention Difficulties
Mood Swings & Anger
Suicidal & Self-Harm Thoughts
Bullying & Victimization
Substance Use Disorders
Self-Esteem Issues
PTSD & OCD
Teen residential treatment may be ideal for your child if they…
Recently completed or are about to leave an inpatient or hospital psych stabilization program.
Previously tried outpatient programs (PHP or IOP levels) but needed more structure and support.
Need a temporary break from their current home, school and/or social life to fully focus on recovery.
Treatments we've designed specially for adolescents
As part of the Adolescent Behavioral Health Program, some of the therapy modalities offered include:
Weekly Individual Sessions
Case Management & Family Sessions
Experiential Therapies
Dialectical Behavioral Therapy (DBT)
Cognitive Behavioral Therapy (CBT)
Art & Music Therapies
Community-based Activities
Family Therapy
Trauma-informed Care
LGBTQ Allyship
Schooling Options
Medication Management
For more information about our services, call us.

(855) 506-1906
"We primarily focus on loving ourselves and accepting ourselves, and teaching them how to be comfortable in their own skin"
WE WORK WITH LEADING HEALTH INSURANCE PLANS
Your insurance provider may cover 100% of your child's treatment costs
Check if your insurance will cover mental health treatment for your teen at our adolescent treatment center near Phoenix
Verify Now
Teen mental health in Phoenix
Phoenix is the city with the most teenagers in Arizona, according to Arizona demographic statistics.
According to Phoenix census data, 1, 737 children are in the juvenile court system, 70% of which have a mental illness, and 20% are battling severe mental illnesses. On top of that, 69% of students (14 years and older) with severe mental health conditions are school dropouts. Due to an increasing demand for residential treatment centers for youth, Avery's House continues to expand its footprint around Phoenix by opening more facility to serve the region.
Getting to Avery's House from Phoenix
There are a variety of ways to get from Phoenix to Avery's House in Apache Junction including trains, buses, taxis, and cars. However, traveling by car or taxi will be your fastest option. Regardless of the route or the mode of transportation you choose, expect picturesque views of the surrounding mountains and desert.
It takes about 32-40 minutes to drive from the Phoenix Sky Harbor International Airport to Avery's House in Apache Junction
Driving from the Phoenix downtown bus station to the facility (32.8 miles) – Approx. 32 minutes drive
Why we love Phoenix, Arizona
Phoenix is a cultural-rich city with various outdoor activities in the unique desert environment of the Sonora Valley. There are six lakes within an hour and a half driving distance, with beautiful scenery. With several four and five-star hotel resorts to choose from, Phoenix is known for its welcoming hospitality industry. Over 400,000 people relocate to the city during winter, so activities catered to tourists are everywhere.
Get in touch with us
Things to do around the city