WARNING: This article discusses several aspects of the rise in suicide among teenagers.
If you or someone you know is struggling or in crisis, please remember help is always available.
Call or text 988 or chat 988lifeline.org to reach the 988 Suicide & Crisis Lifeline.

In the midst of the teenage mental health crisis in the U.S., which has triggered a rapidly increasing national rate of suicide among 10-19 year-olds, the dire truth is now finally out there:
There are far too few professionally-qualified and licensed child psychiatrists or available in-patient psychiatric beds in the U.S. to be able to cope with the number of suicidal teenagers requiring immediate professional psychiatric care, and it will be years and years before this situation improves.
Teenage suicide is preventable. Suicide rates for at-risk youth can be substantially reduced by a greater public awareness of the warning signs, reducing the possible methods teenagers use to succeed in their attempt, and improved and wider access to adolescent mental health resources.
However, right now, the U.S. healthcare system is clearly failing those teenagers who are feeling so desperate they are now suicidal, and the rising suicide rates seen during the last decade or so prove the fact beyond doubt.
"The lack of access to psychiatric care has been a problem for a long time, it's not improving because of the increasing demand for care of our nation's youth. We have a lousy system of care."
– Dr. Wun Jung Kim, child psychiatrist and professor, Robert Wood Johnson Medical School, Rutgers University, New Brunswick, NJ.
---
Contents:
---
The Severe Shortage of U.S. Child Psychiatrists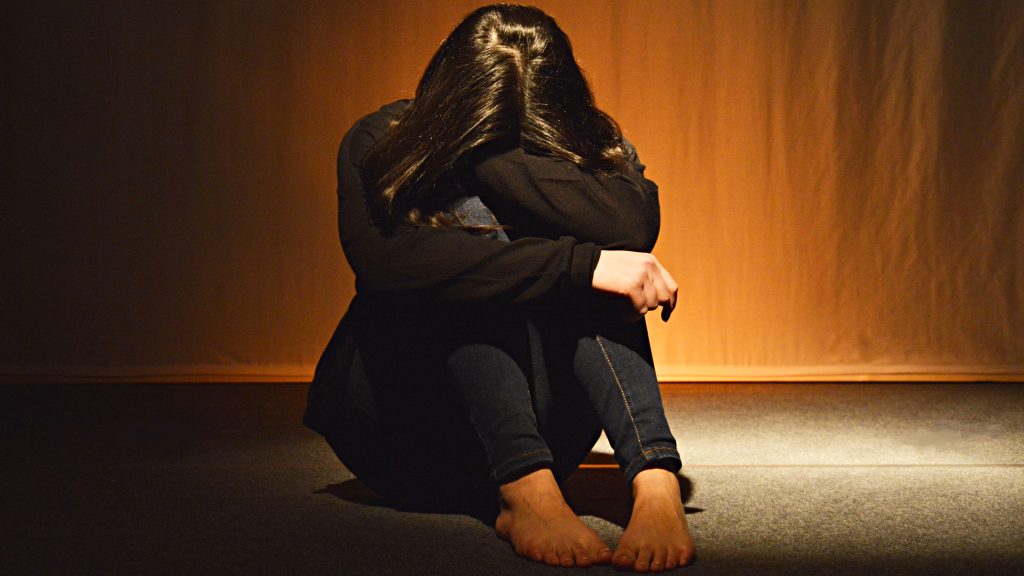 The severe and disturbing shortage of professionally-qualified child and adolescent psychiatrists in the U.S. is nothing short of a national tragedy, and a complete and abject failure by the healthcare system to protect the most vulnerable in society.
Just a quick glance at the recent "Workforce Maps" published by the American Academy of Child and Adolescent Psychiatry (AACAP) should alarm every single parent across the nation.
75 Million Children & Teenagers; Only 11,000 Child Psychiatrists
The AACAP's maps highlight this simple truth: 75 million children (aged 17 and under) in the U.S. are cared for by less than 11,000 mental health professionals. It amounts to a mere 11 appropriately qualified psychiatrists for every 100,000 children.
In real terms, this means just one psychiatrist is available to provide the necessary mental health care to around 9,091 children.
The AACAP estimates that the U.S. requires a minimum of 47 child psychiatrists per 100,000 children
According to the National Alliance on Mental Illness (NAMI), 1 in 6 U.S. children aged 6-17 experiences a mental health disorder every year. When you compare this statistic to the number of children just one psychiatrist is responsible for, the absolute enormity of the current psychiatrist shortage becomes all too clear.
The national shortage doesn't just apply to those qualified in child psychiatry.
Across the profession as a whole, the situation is now so bad that more than half of U.S. counties lack a single psychiatrist, let alone one qualified to deal with children and adolescents.
"We have a chronic shortage of psychiatrists, and it's going to keep growing. People can't get care. It affects their lives, their ability to work, to socialize, or even to get out of bed."
– Saul Levin, MD, CEO and medical director of the American Psychiatric Association (APA)
According to Anna Ratzliff, MD, PhD, psychiatry residency program director at the University of Washington (UW) in Seattle, WA., a number of significant factors have combined to fuel the shortage: "The U.S. population has grown, there's a lot of mental health need, especially with the pandemic, and we don't have enough residency slots to train people."
Furthermore, there's also the retirement factor. More than 60% of psychiatrists are currently 55 years or older. The average age of qualified child and adolescent psychiatrist is 53, according to the AACAP.
One question begs to be answered: How has this situation of there being far too few child psychiatrists in the U.S. been allowed to get so bad? As with most things, it appears to come down to money – and the decades-long lack of ongoing investment.
Undoubtedly, the primary reason for the shortage is that while the need for services has increased consistently over time, particularly over the last decade, the number of psychiatrists for children and teenagers has not.
In 2019, a Pew Research study on the prevalence of "major depressive episodes" in teenagers found that "the total number of teenagers who recently experienced depression increased by 59% between 2007 and 2017."
Additionally, according to a recent research study published in JAMA Pediatrics in March, 2022 – "Five-Year Trends in US Children's Health and Well-being, 2016-2020" – "Between 2016 and 2020, there were significant increases in children's diagnosed anxiety and depression."
Then the U.S. experienced the coronavirus pandemic.
All recent studies on teenage mental health during the pandemic repeat the same finding: Mental health disorders and behavioral issues among American youth have nearly doubled during the pandemic.
Teenage Mental Health Should Be Declared a "National Emergency"
In October, 2021, the AACAP, the American Academy of Pediatrics, and the Children's Hospital Association jointly declared a national emergency in children's mental health.
"Soaring rates of depression, anxiety, trauma, loneliness, and suicidality [has] lasting impacts… The time for swift and deliberate action is now."
– Dr. Warren Ng, President, American Academy of Child and Adolescent Psychiatry (AACAP)
In response, on March 1, 2022, President Biden announced his ongoing commitment to children's mental health, and laid out plans for a youth mental health strategy to:
Strengthen system capacity
Connect more Americans to care, and
Create a continuum of support
All of these aims are designed to transform "health and social services infrastructure to address mental health holistically and equitably."
One the same day, in response to Biden's announcement, the AACAP formally asked the Administration to take the next vital step – "to declare the crisis in children's mental health a Public Health Emergency."
Dr. Warren Ng, AACAP president, stated, "We ask that he… call on the Department of Health and Human Services to declare a Public Health Emergency to provide critical immediate resources to communities across the nation grappling with increasing rates of youth mental illness and waning resources."
Dr. Ng continued, "We are caring for young people with soaring rates of depression, anxiety, trauma, loneliness, and suicidality that will have lasting impacts on them, their families, their communities, and all of our futures. The time for swift and deliberate action is now."
The situation is further complicated by substance use. Nearly half of all those in the U.S. who suffer from a substance abuse disorder (SUD) also have a mental health disorder, too – a condition known as "co-occurring disorder" or "dual diagnosis."
The Huge Financial Cost of Suicide in the U.S.
Suicides and suicide attempts in the U.S. may have an immeasurable human cost, with the families and friends of victims often left in stunned disbelief before the grief sets in, but they have an immense financial cost, too.
Suicides and suicide attempts cost the nation about $70 billion a year in lifetime costs for medical care and lost work hours.
Calculating this huge financial cost doesn't end there. Severe mental health disorders cost the U.S. economy a further $195 billion in lost earnings every year.
Teenage Suicide in the U.S.: The Tragic Recent History
Suicide has become a serious public health problem among all age groups in the U.S., and among the nation's teenagers, it exacts an enormous personal toll on the families of victims, and a huge socio-economic toll on the U.S. as a whole due to the significant numbers of years of potential life lost.
Following a decrease in suicide overall in the U.S. during the 1990s, the national suicide rate for those aged 10-19 years increased by 56% from 2007 to 2016, the last year for which data has now been verified.
In 2020, suicide became the second-leading cause of death among those aged 10-24 and 25-34 years.
In addition to those who die by suicide, there are many more adolescents who have suicidal thoughts, or who attempt suicide and survive. The rates of youth suicidal ideation, attempt and completion are all increasing.
Here's what you need to know about the tragic and avertable U.S. teen suicide situation as it is now:
What You Need to Know About…

U.S. Teenage Mental Health
The Lack of U.S. Child Psychiatrists
1 in 5 US children have a mental, emotional, or behavioral disorder in any given year, and in 2020, 1 in 6 young people experienced a major depressive episode (MDE)
Suicidal teenagers, and their anxious parents, are often forced to wait days, even weeks for an in-patient psychiatric bed to become available
Half of all mental health disorders show first signs before a person turns 14 years old, and 75% of mental health disorders begin before age 24
Many of these suicidal teens are forced to stay in emergency departments wards in hospitals across the U.S. because there simply is no other safe place for them

Only half of children and adolescents with diagnosable mental health problems receive the treatment they need
The national suicide rate for young people, aged 10-19 years, increased by 56% from 2007 to 2016, the last year verified data was available
In 2019, 18.8% of high school students seriously considered attempting suicide and 8.9% actually attempted suicide
Ratios of child and adolescent psychiatrists per 100,000 children range by state from 4 to 65, with a national average of 11 child and adolescent psychiatrists per 100,000 children
Why is Timely Teenage Mental Health Treatment So Critical?
To understand why the professional treatment, including an inpatient stay when necessary, for potentially suicidal teens is critical, it is important to consider what risk factors increase the likelihood of a serious suicide attempt.
Major Depressive Disorder (MDD): The Common Precursor to Suicide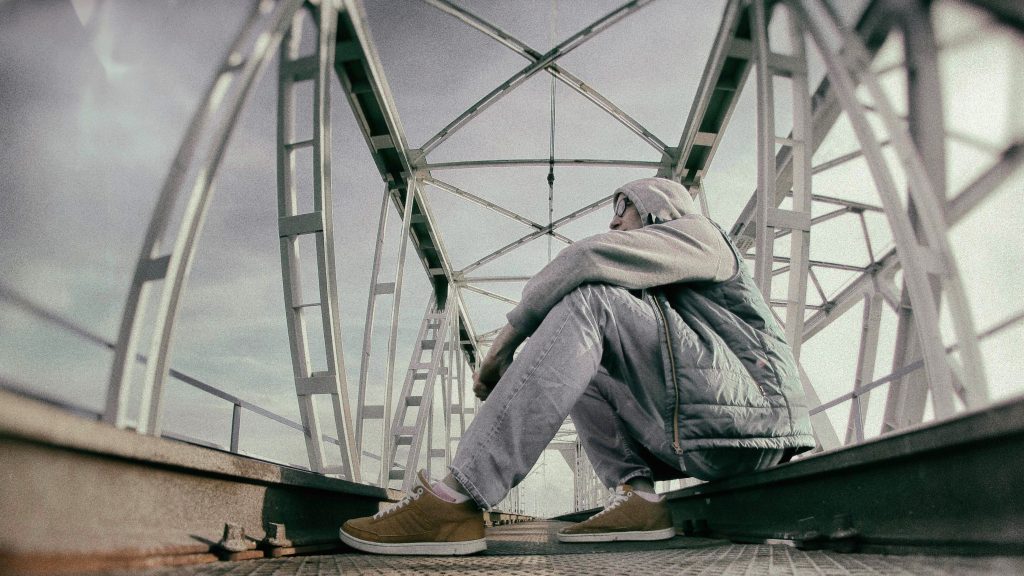 Anyone who is seriously contemplating taking their own life will normally have endured a childhood history of untreated mental health and behavioral issues. In fact, one of the most common precursors to a suicide attempt is the presence of major depressive disorder (MDD) in the individual.
In a study comparing suicidal behavior and non-suicidal behavior in teenagers with mental health conditions, a confirmed diagnosis of depression was associated with a 6-fold increased likelihood of suicidal ideation and attempts, without taking any other diagnoses or risk factors into consideration.
Depression is a long-term mental health disorder that can seriously affect a person's daily life, from simple, everyday tasks to normal social and occupational or academic functioning – a condition known as "major depression with severe impairment."
For the sufferer, depression normally means constant, debilitating sadness, feelings of emptiness, severe fatigue, unwarranted feelings of low self-esteem, guilt and worthlessness, and thoughts of suicide, which is known as "suicidal ideation."
Sometimes, even with professional treatment, these thoughts can result in a suicide attempt, and tragically, some of these prove to be successful.
According to Mental Health America, only 28% of U.S. youth with severe depression receive some consistent treatment (based upon between 7-25+ visits in a year), and 14.7% receive 1-6 visits.
Disturbingly, the majority of children and teenagers (57.3%) in the U.S. with severe depression
do not receive any care whatsoever.
"Less than half of the 7.7 million children in the U.S. with an identifiable mental health condition are receiving services from any mental health provider, much less a psychiatrist."
– David Axelson, MD, Department of Psychiatry & Behavioral Health, Nationwide Children's Hospital, Columbus, Ohio
Other Signficiant Factors in Adolescent Suicide
In addition to the presence of major depressive disorder, the possibility of suicide is increased when the individual is in one of the social minority groups, specifically the race/ethnicity, and sexual and gender minority groups.
Race/Ethnicity
Studies reflect racial and ethnic disparities in rates of suicide and suicidal behavior among U.S. youth. American Indian/Alaska Native (AI/AN) children and teenagers have the highest rates of suicide. In 2019, the age-adjusted suicide rate among AI/AN youth aged 10-19 years was 23.6 per 100,000 – nearly 3 times the rate for white youth (7.7 per 100,000).
Differences by race and ethnicity have also been identified in suicide rates among younger children. A 2018 analysis found the suicide rate in children younger than 13 years was 2 times higher for black children compared with white children.
Sexual and Gender Minority Youth
Sexual and gender minority youth are at greater risk for suicide than their peers. Evidence from the 2019 National Youth Risk Behavior Survey (YRBS) revealed significantly more sexual minority than heterosexual youth reported:
Suicidal ideation (46.8% vs. 14.5%)
Suicide plan (40.2% vs. 12.1%), and
At least one suicide attempt (23.4% vs. 6.4%) during the past year.
Adolescent Suicide: Risk Factors

Psychiatric disorders such as major depressive disorder, bipolar disorder, substance use, and conduct disorders
Psychiatric comorbidity, especially the combination of mood, disruptive and substance abuse disorders
Family history of depression or suicide
Loss of a parent to death or divorce
Physical and sexual abuse
Lack of a support network
Feelings of social isolation
Bullying
The most common suicide method among US youth aged 10–19 years has historically been by firearms, followed by hanging/suffocation and self-poisoning.
This trend has changed in recent years, partially attributable to increases in rates of suicide by hanging/suffocation – most notably in females aged 10–14 years, with rates more than doubling from 0.66 per 100,000 in 2010 to 1.4 per 100,000 in 2019.
Avery's House Can Help You: Teenage Mental Health Treatment
At Avery's House, we're passionate about helping teens, young adults, and their families to develop the skills needed to navigate the day-to-day struggles they face.
Our highly specialized behavioral health professionals work with adolescents to evaluate, diagnose, and stabilize a variety of teen mental health conditions like:
Depression & Bipolar Disorder
Anxiety Disorders
ADHD or Attention Difficulties
Self-Esteem Issues
Mood Swings & Anger
Difficulty With Family & Friends
Suicidal & Self-Harm Thoughts
Bullying & Victimization
Substance Use Disorders
PTSD
Contact us today to learn more about treatment options, verify your insurance coverage, and see if Avery's House is right for you.