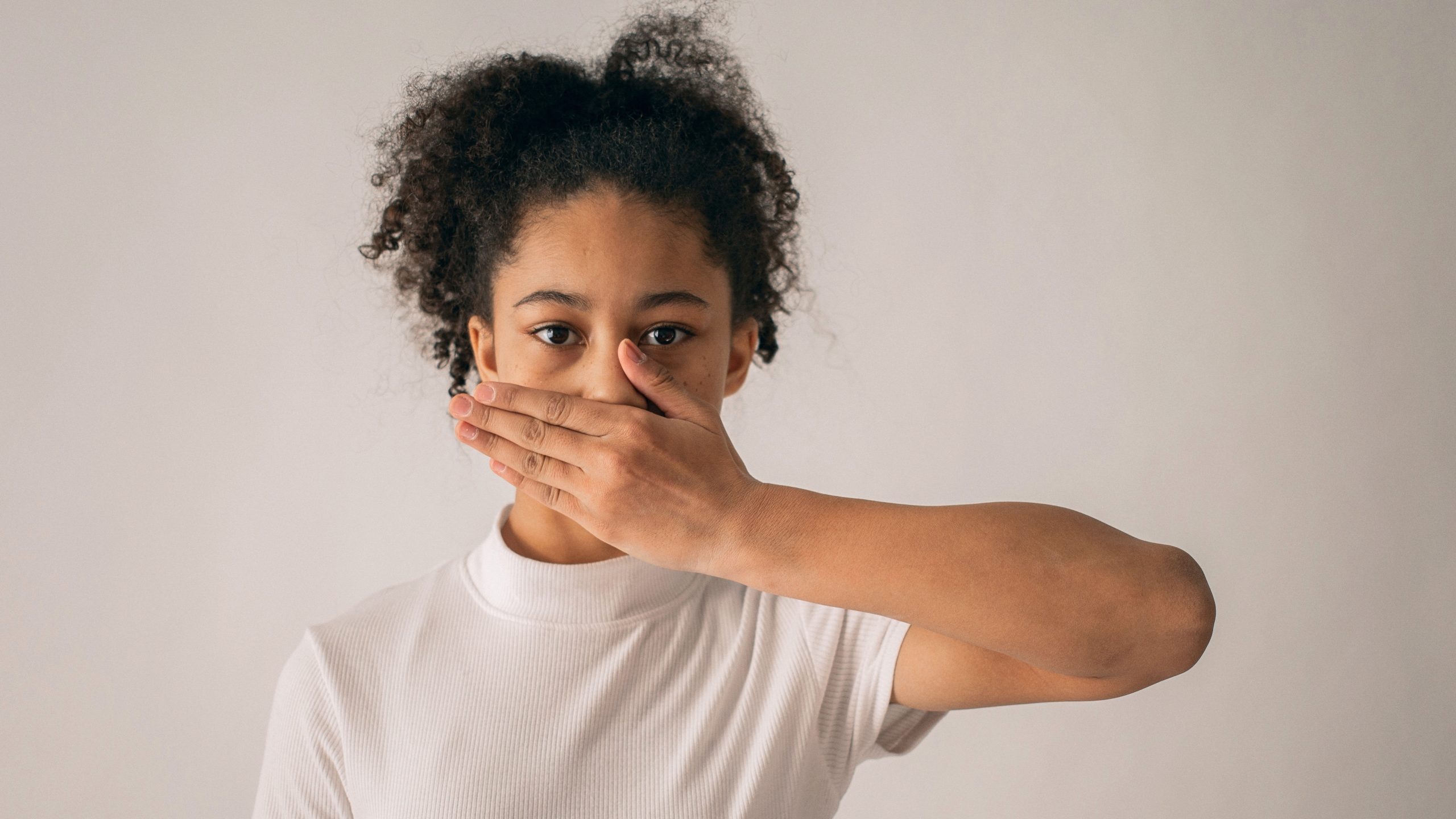 Avery's House strives to be at the forefront of teen mental health treatment. Our editorial team has gathered the most up-to-date teen mental health resources for parents.
---
Contents:
---
Mental Health Resources for Parents & Teenagers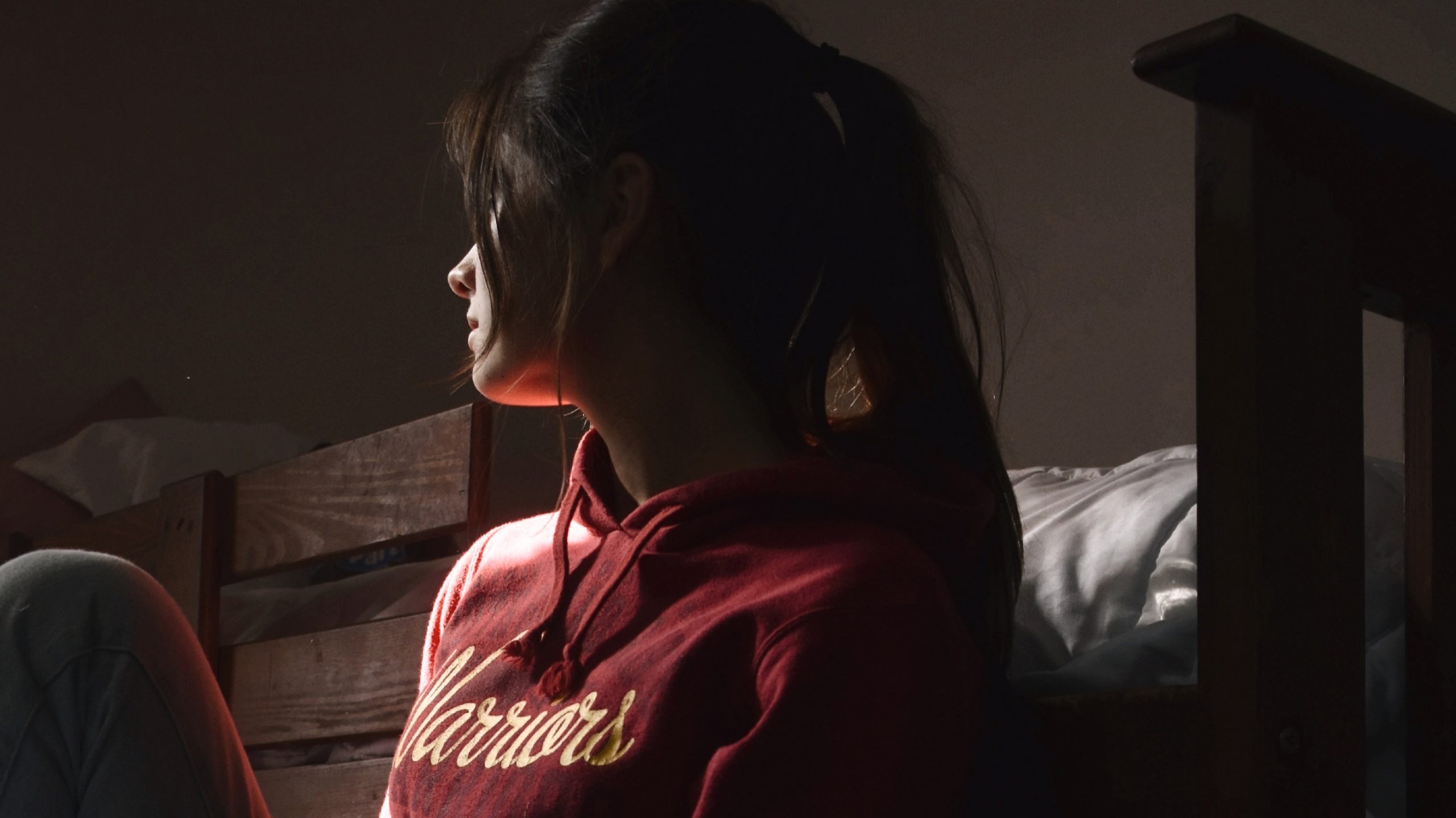 Mental Health Online Resources

Organization:
Resources Provided:
Website Link:
THRIVE
Developed by the Society for Adolescent Health and Medicine, this app provides parents with a resource to help adolescents increase ownership over their own health, including mental health.
Adolescent Health
Center for Young Women's Health and Young Men's Health
These websites provide information targeted at parents of adolescents, including guides on how to support children suffering from depression and eating disorders.
Young Womens Health and Young Mens Health Site
Children's Mental Health Ontario
This website offers brochures for parents in a variety of languages on common mental health disorders affecting youth.
Kids Mental Health
Headspace
This website from Australia has a wealth of resources and videos for parents and caregivers of young adults aged 12-25 years who have mental health concerns.
Headspace
HealthlyChildren.Org
Sponsored by the American Academy of Pediatrics, this website provides a wide range of resources for parents of teens and young adults.
Healthy children
Jed Foundation
Promoting emotional health and prevent suicide among college students, this website provides resources, including Transition Year, that are designed to help parents recognize the signs of a mental health problems and help their child's transition to college.
Jed Foundation
Kelty Mental Health Resource Center
Numerous resources for parents and caregivers can be found at this website including a resource library and family toolkit.
Kelty Mental Health
National Institute of Mental Health
Working to transform the understanding and treatment of mental illnesses, NIMA's website provides guides and brochures directed at parents.
NIMH
Teen Health
This website helps parents care for their child's ups and downs, from dealing with divorce to preparing for new siblings. Also provides information on how to understand your child's behavior, whether it's toddler tantrums or teenage depression.
Teens Health
Teen Mental Health
Geared towards teenagers, this website provides learning tools on a variety of mental illnesses, videos, and resources for parents and caregivers.
Teen Mental Health
Mental Health Networks

Organization:
Resources Provided:
Website Link:
Balanced Mind Parent Network
This network guides families raising children and teens with mood disorders to the answers, support, and stability they seek.
The Balanced Mind
Children and Adults with ADHD
CHADD provides education, advocacy, and support for those affected by ADHD, including resources for parents and caregivers.
CHADD
National Alliance on Mental Illness
By providing resources for family members/caregivers, this website helps parents care for children with mental illness, care for themselves, prepare for a crisis, and prevent suicide.
NAMI
National Eating Disorder Association
NEDA offers resources to find help and support through their Parent, Family, and Friends Network.
National Eating Disorders
National Federation of Families for Children's Mental Health
This organization focuses on the issues of children and youth with emotional, behavioral, or mental health needs and their families.
FFCMH
What Works 4 U
By sharing information and learning from others on what treatments are working for them, parents are able to help improve mental health treatment for their children.
What Works 4 U
Mental Health Treatment Guides

Subject:
Resources Provided:
Available From:
Antipsychotic Medicines for Children and Teens
A Review of the Research for Parents and Caregivers: This guide discusses the benefits and side effects of using antipsychotic medicines to treat psychiatric conditions in children.
Agency for Healthcare Research and Quality
Family Guide for Coming to Terms with A Loved One's Eating Disorder Diagnosis
Intended to help families come to terms with the diagnosis, this series of guides informs families of the facts and treatment options.
Families Empowered and Supporting Treatment of Eating Disorders
How to Help Your Child
A Parent's Guide to OCD: Targeted at parents whose child has been diagnosed or exhibiting symptoms of OCD, this guide helps parents understand the illness and cope with a child's behavior, as well as provides insights about finding effective therapy and taking a proactive role in treatment.
Beyond OCD
Parent's Guide to Getting Good Care
Parents are taken through the steps in finding the best professional for their child, and the most appropriate treatment.
Child Mind Institute
Parents Medication Guides for ADHD, Bipolar, and Depression
These 3 parent medication guides are available to help parents learn about effective treatments for children and adolescents with various mental health disorders.
American Psychological Association and the American Academy of Child and Adolescent Psychiatry
Treatment Options for ADHD in Children and Teens
A Review of Research for Parents and Caregivers: This guide discusses the benefits and risks of the different types of treatment for ADHD, and helps parents talk to doctors.
Agency for Healthcare Research and Quality
Youth Violence:
Electronic Media and Youth Violence: This guide focuses on the phenomena of electronic aggression (harassment or bullying that occurs through online and messaging platforms). It provides strategies for addressing the issue with teens.
Centers for Disease Control & Prevention
Mental Health Treatment Services Locators

Organization:
Resources Provided:
Website Link:
American Academy of Child & Adolescent Psychiatry
Providing resources specifically for families, this website includes a Child and Adolescent Psychiatrist Finder.
AACAP
Substance Abuse & Mental Health Services Administration
SAMHSA provides information on mental health services and treatment centers using a service locator.
SAMHSA
Mental Health America: "Back To School" Toolkit 2022
Mental Health America has just released its "Back To School" Toolkit 2022, containing a wide range of resources for children, teenagers, and their parents. You can download the Toolkit here.
"Adolescence is already a confusing time without added concerns about social media, safety in schools, staying healthy, family financial security, and loss of loved ones – so we shouldn't be surprised that the rates of anxiety, depression, suicide, and other mental health conditions are on the rise."
The MHA Tooklkit's resources include:
| | |
| --- | --- |
| For Adults: | For Young People: |
| | |
| | |
| | |
| | |
| | |
---
Challenges Facing Youth "Devastating" for Their Mental Health
Even before the coronavirus pandemic, it was widely reported by psychologists and other mental health experts that U.S. teenagers were struggling with their mental well-being. Many of these were already voicing their deep concern that the U.S. was already facing a public mental health crisis among American adolescents.
U.S. Youth Mental Health & Well-Being Statistics
The evidence of this is clear. Here are several important statistics that show the critical need for immediate action to address this continuing crisis: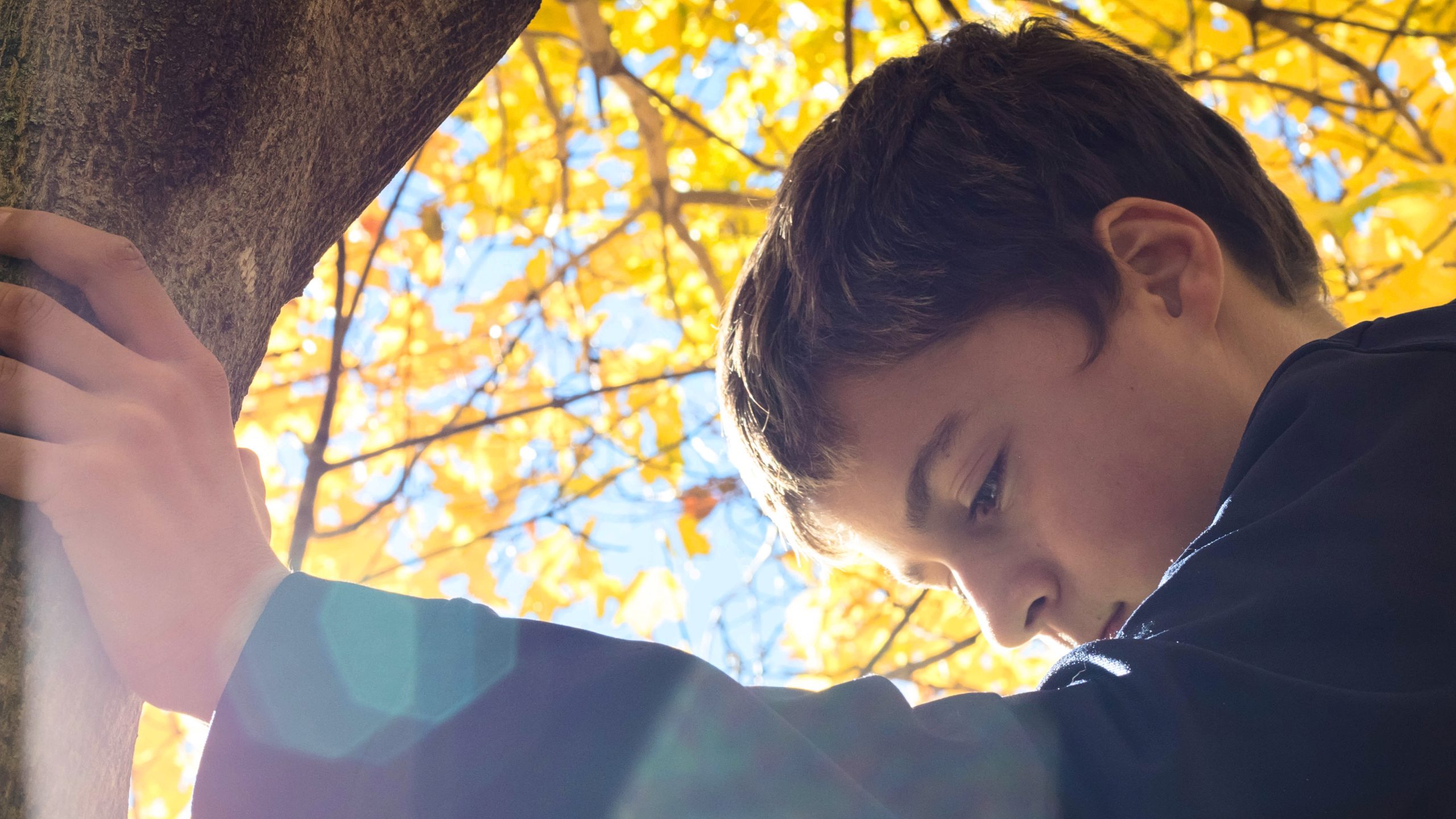 1. National Rate of Fatal Teenage Drug Overdoses Nearly Doubled
Predominantly driven by the synthetic opioid fentanyl being used indiscriminately in virtually all illicit drugs, one study into the teenage drug death rate by the University of California, Los Angeles (UCLA) found that even though drug use was not rising among adolescents, the death rate for 2020 was near twice the number from 2019.
From the powerful stimulant cocaine to mass-produced counterfeit pills made to look like legal prescription drugs, such as Adderall, Xanax, and OxyContin, most young users do not even know that fentanyl is present in the drug they are using.
2. Suicidal Teens Sleeping in ERs: Nowhere Else to Go
According to an investigation by the New York Times in 2022, with inpatient psychiatric services in short supply, adolescents are spending days, even weeks, in hospital emergency departments awaiting the help they desperately need.
3. 4 in 10 High Schoolers "Sad & Hopeless"
According to the Centers for Disease Control & Prevention (CDC)'s report: "Adolescent Behaviors and Experiences Survey – United States, January – June 2021":
44% reported feeling persistently sad or hopeless during the past year. A similar survey before Covid-19 hit put the figure at 37%.
66% said they found it more difficult to complete their schoolwork.
29% said a parent or other adult in their home lost a job, and 11% said they experienced physical abuse by a parent or other adult at home.
24% said they went hungry during the pandemic because there was not enough food at home.
4. U.S. Experiencing a Pre-Pandemic Youth Mental Health Crisis
Mental health disorders are surging among adolescents: In 2019, 13% of adolescents reported having a major depressive episode – a 60% increase from 2007.
Furthermore, suicide rates among those aged 10 – 24 years, stable from 2000 to 2007, leaped nearly 60% by 2018, according to the CDC.
---
Protecting Youth Mental Health: U.S. Federal Response
In December, 2021, the U.S. Surgeon General Vivek H. Murthy, M.D., M.B.A. published a special advisory report entitled "Protecting Youth Mental Health." In the report, the Surgeon General wrote:
"The challenges today's generation of young people face are unprecedented and uniquely hard to navigate. And the effect these challenges have had on their mental health is devastating."
What Did the Surgeon General's Advisory Report Say?
The primary objectives of the U.S. Surgeon General's "Protecting Youth Mental Health" Advisory were two-fold:
To increase public awareness of the national mental health crisis facing American youth right now, and
To provide actionable advice to the youngsters themselves and also to a whole host of others who can play their part in meeting the challenges of the crisis:

Family Members & Caregivers
Educators, School Staff & School Districts
Health Care Organizations & Health Professionals
Media Organizations, Entertainment Companies & Journalists
Social Media, Video Gaming, and Other Technology Companies
Community Organizations
Funders and Foundations
Employers, and finally
Federal, State, Local, and Tribal Governments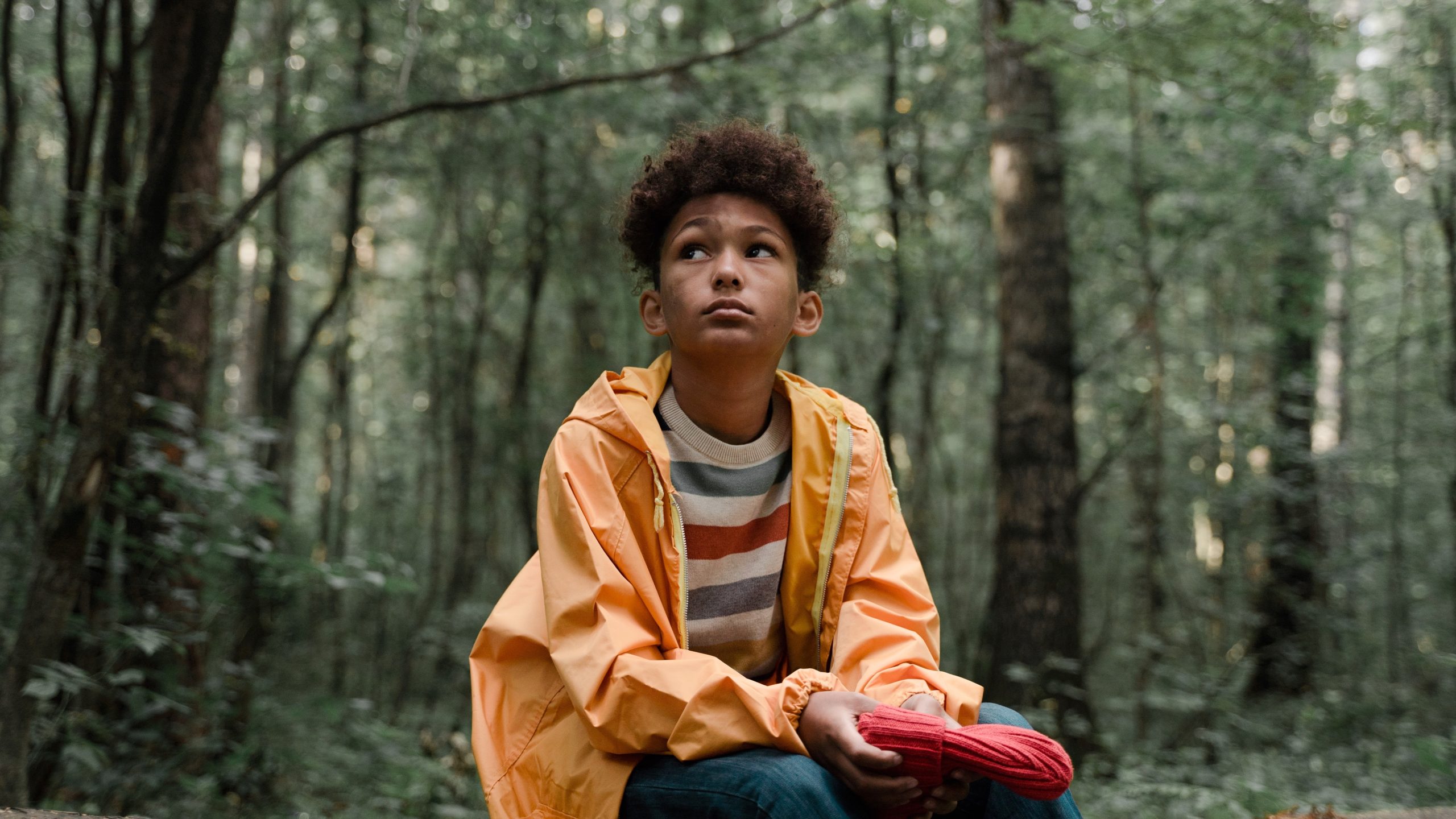 "Protecting Youth Mental Health": U.S. Surgeon Live Interview
In August, 2022, the Washington Post Live series spoke with U.S. Surgeon General Vivek H. Murthy and UNICEF senior mental health technical advisor Zeinab Hijazi, on the youth mental health crisis here and around the world.
You can watch the free-to-access live interview with the U.S. Surgeon General on the Washington Post website by clicking on this link:
In addition, you can read the complete transcript of the event by clicking on this link:
What Did The U.S. Surgeon General Say in the Interview?
The U.S. Surgeon General repeated his grave concern about the "unprecedented" obstacles facing young people – from climate change and racism to the "culture of comparison" on social media.
"There are so many children I encounter who are bullied that don't feel comfortable admitting that because they feel that that says something about them, that they're weak, that they're not worthy, that they can't defend themselves. And so there is still a heavy burden of stigma and shame that people carry around the country," he said.
Asked what makes this specific time more challenging for children, Murthy replied that if he embarrassed himself in class, only 25 or 30 people knew about it when he was a kid. However, "now, a child does something that may be embarrassing, and hundreds of thousands of people may learn about it online," he said.
Social Media's "Culture of Comparison"
Here are many other relevant quotes on the subject of social media from the live interview:
"What social media does for many people is it accelerates a culture of comparison that already exists in society," allowing that comparison to persist on a "moment-to-moment" basis throughout a child's day.
"And all of this leads to an experience of technology that can be really hurtful to people in terms of their relationships and their sense of self at a time where kids are still developing in terms of their identity."
"Is [social media] crowding out their time with family and friends? Is it reducing the amount of time that they actually spend going out and playing? Is it compromising their ability to do their work for school? If the answer to any of these questions is yes, then something needs to change."
"Sacred Space": Free of Phones, Tablets & Other Tech
One proposal Murthy put forward was the idea of a "sacred space" for children and their parents – a space where there were no phones, tablets, or other technology. He cited the examples of being together at the dinner table, or it could be a point in time, perhaps just before bed or as everyone is waking up in the morning.
Additionally, he said it was vital for parents to model good behavior and set an example: "If we're going to prioritize our time with people, and make sure we're fully present and not distracted by our phones and want our kids to do that, we've got to do that as well."
Practical Proposals From the Surgeon General
Lastly, in response to practical and concrete proposals, the Surgeon General stated, "We know we've got to expand access to treatment, and we know how to do that. We know that we've got to increase the workforce of people who can provide and deliver mental health care, and we know we have got to invest in prevention and prevention programs especially that are school based that we know work."
"And, finally, we've got to shift our culture around mental health as well to one that is not so imposing of this terrible stigma on mental health; it doesn't make people feel ashamed to ask for help. We've got to accelerate because there are millions of children who are struggling right now, and they can't wait any longer."
---
U.S. Healthcare System Lacking Teen Psychiatrists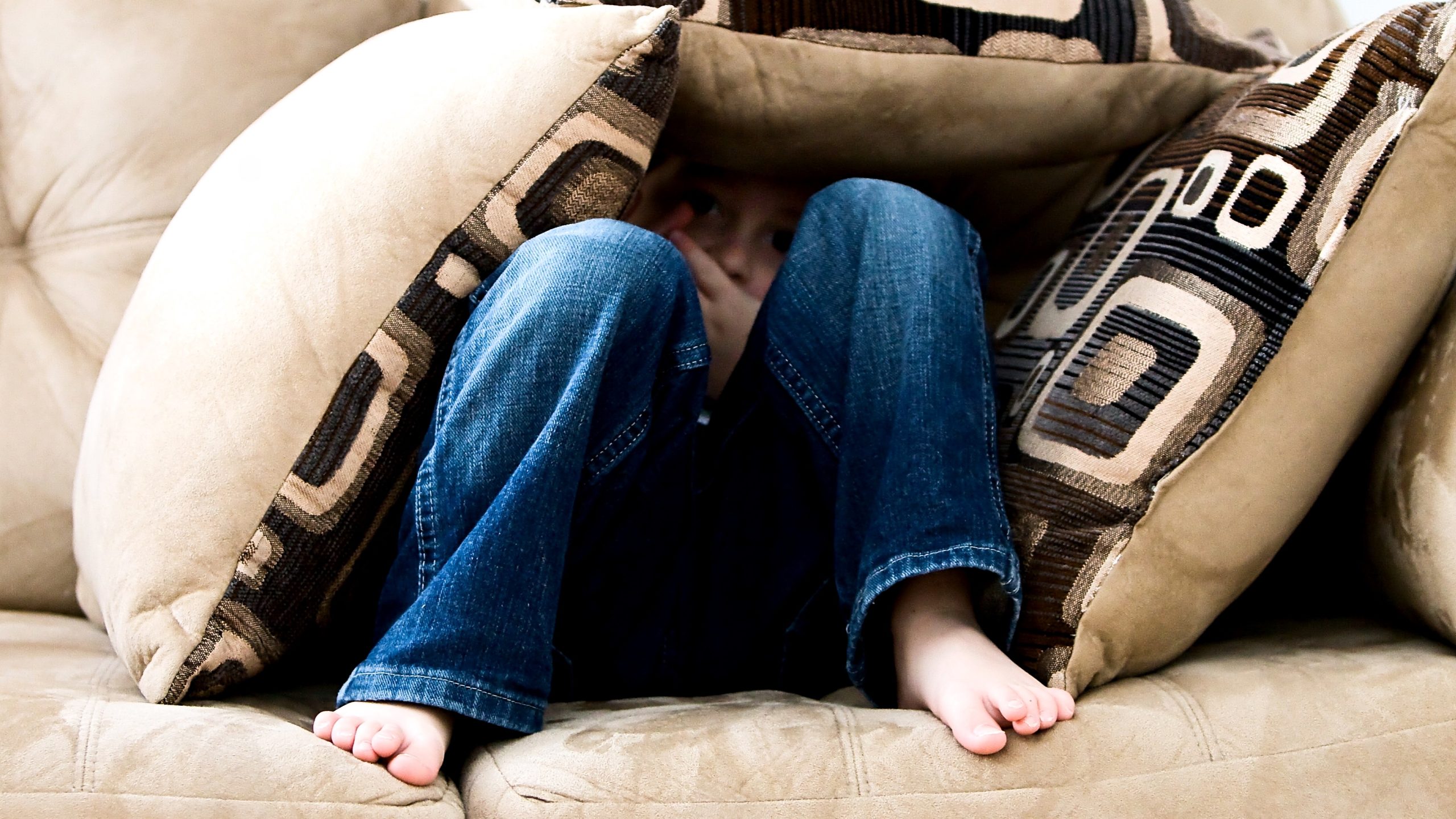 For many years, the area of teenage psychiatry, psychology, and counseling has been severely lacking in the number of professionally qualified clinicians. Depending on your state, there is an average of 4 to 65 pediatric and family psychiatrists per 100,000 children and teenagers.
In fact, according to the American Association of Child & Adolescent Psychiatry's (AACAP) most recent U.S. state workforce maps, the national average is just 14 psychiatrists per 100,000 young people. The AACAP estimates that there need to be at least 47 psychiatrists per 100,000 youth to make progress against the current mental health crisis.
Additionally, currently, only around half of children and teenagers with diagnosable mental health disorders are getting the necessary professional treatment they require.
Dr. Julie Kaplow, Ph.D., A.B.P.P., the executive vice president for trauma and grief programs at Meadows Mental Health Policy Institute, recently spoke about the pandemic's detrimental effects on American youngsters, stating there is "a silent epidemic of childhood trauma and grief. Not being able to say 'goodbye.' There is a lot of shame and guilt associated with that. Childhood grief is not just a mini-me version of adult grief. Kids can be high or low in different dimensions of grief."
U.S. Youth: "We Must Invest In Their Care"
In an op-ed published by the American Psychological Association (APA): "U.S. Youth Are In A Mental Health Crisis – We Must Invest In Their Care," Mitchell J. Prinstein, Ph.D., the APA's chief scientific officer, described the lack of youth mental health care as a "calamity."
He wrote, "We must acknowledge that our youth mental health system is fundamentally flawed. Mental health issues among children and adolescents reflect children's individual biopsychological abilities (or vulnerabilities), and the contexts in which kids are raised."
"This includes their homes, extended families, schools, communities, and cultures – and the media (social and otherwise) to which they are exposed."
"The stakes of untreated mental and behavioral health symptoms for children and adolescents are exceptionally high and can have profound consequences on the trajectory of a child's life."
Throughout his article, Prinstein detailed the following important observations:
The mental health workforce in the U.S. must be strengthened. Even though the Federal Government invests more than $15 billion annually into training physicians, the actual investment into specialized mental health physicians is only 1/500th.
Mental and physical health are addressed by separate and distinct systems, even though they are proven to be inextricably linked: "The separation of primary care and mental health care has created two unequal standards."
Finally, research is one of the keys to meeting the surgeon general's urgent objectives. Psychological science has greatly improved in addressing youth mental health, but this needs to be done more quickly.

Avery's House Can Help You: Teenage Mental Health Treatment
Avery's House, part of Modern Recovery Services and located in Apache Junction, Arizona, understands completely that adolescence isn't the same for everyone! For some kids, and their parents, it can be the most challenging and vulnerable phase of their lives.
At Avery's House, we're passionate about helping teens, young adults, and their families to develop the skills needed to navigate the day-to-day struggles they face.
Our highly specialized behavioral health professionals work with adolescents to evaluate, diagnose, and stabilize a variety of teen mental health conditions like:
Depression & Bipolar Disorder
Anxiety Disorders
ADHD or Attention Difficulties
Self-Esteem Issues
Mood Swings & Anger
Difficulty With Family & Friends
Suicidal & Self-Harm Thoughts
Bullying & Victimization
Substance Use Disorders
PTSD
Contact us today to learn more about treatment options, verify your insurance coverage, and see if Avery's House is right for you.
---