WARNING: This article discusses several aspects of the rise in suicide among teenagers.
If you or someone you know is struggling or in crisis, please remember help is always available.
Call or text 988 or chat 988lifeline.org to reach the 988 Suicide & Crisis Lifeline.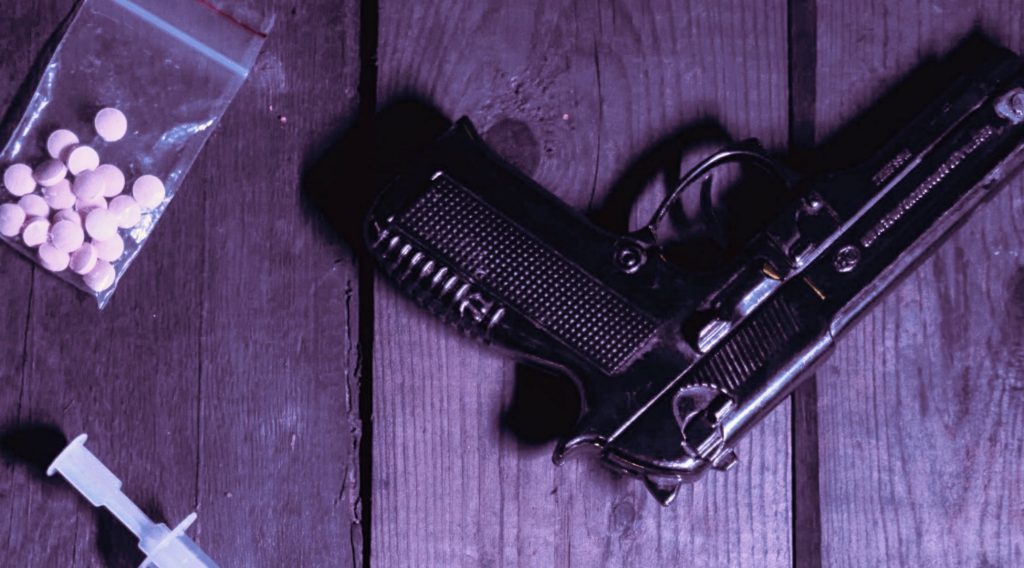 There is now a growing and serious health risk right now in the U.S. as more and more children and teenagers are deciding to end their mental suffering, and to take their own lives – to commit suicide.
Tragically, suicide is now the second leading cause of death for children and adolescents, aged 10-24 years.
Child Suicide in Arizona Increased by 30%
Here in Arizona, according to the state's Department of Health Services, the child teenage suicide rate increased by 30% from 2019 to 2020 – a deeply disturbing statistic that need to be effectively addressed as soon as possible.
Needless to say, in the light of rising adolescent suicides, the teenage public mental health crisis that exists and continues to worsen across the country should be demanding the immediate attention of our federal and state governments and the entire U.S. healthcare system.
Failure to do so will mean more and more adolescents will die alone, in the midst of a seemingly insurmountable desperation perhaps their parents and closest friends don't even know about, needlessly and tragically, at their own hands.
As a society, we collectively need to let children and teenagers know beyond a shadow of a doubt that there is always hope and there is always a solution to any problem – they just need to talk to someone first.
---
Content:
---
Rising Teenage Suicides in Arizona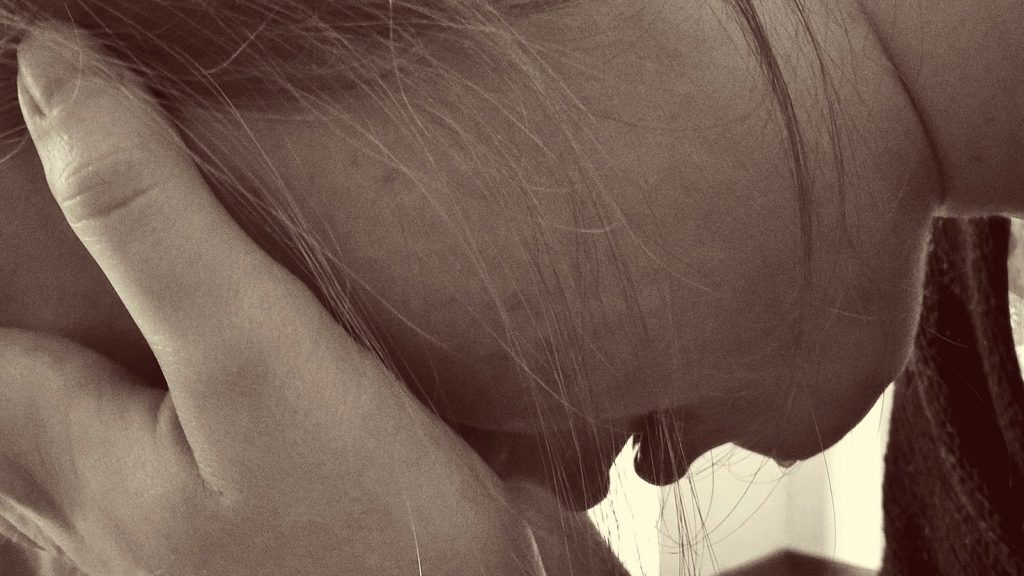 Child suicide – it's arguably every parent's worst nightmare, and sadly, it's becoming more common across the U.S., estimated to be taking 20 young lives every day.
In 2020, around 7,000 teenagers across the nation chose to take their own life, turning parental nightmares into a cold, harsh reality. Among those teens, 77% were boys. U.S. hospitals saw a 24-31% increase in teenage visits to the emergency department for mental health-related incidents.
In Arizona, these issues have become more common and are happening more frequently than many other states in the U.S.
Arizona has the same fundamental problems as the rest of the U.S. – a lack of professional mental health care that's becoming more and more difficult to access; household financial issues; the biased stigma that still revolves around mental health; and rising rates of anxiety and depression in both adolescents and their parents.
Adverse Childhood Experiences in Arizona
However, Arizona is differentiated from other U.S. states by several other factors. The most notable of these is the much higher prevalence of adverse childhood experiences (or ACEs).
ACEs are traumatic events such as abuse, neglect and household dysfunction that occur during childhood. They are also sources of continuing toxic stress, and can harm children's developing brains so acutely that the effects can show up decades later.
"When you're exposed to trauma and high levels of stress, your body is actually surging with cortisol hormones and adrenaline hormones. Those are toxic to brain development."
"You become delayed in many areas… You develop maladaptive coping behaviors. And you may not sleep; you may end up living your life in a fight-flight-freeze state – just trying to protect yourself, and be safe."
– Theresa Valach, Director, Chicago Child Trauma Center, La Rabida Children's Hospital
According to the Arizona Department of Health Services, Arizona ranks the worst in the country in ACE-exposed children. In fact, Arizona's young children are 50% more likely to have 2 or more ACEs (17.9%) than other children in the U.S. (11.5%).
In particular, Arizona's young children experience more ACEs related to parental substance use, mental illness, violence, incarceration, divorce/separation.
Arizona's Teenage Suicide Crisis: Key Points
According to the Arizona Child Fatality Review Program Report, published on November 15, 2021:
Arizona experienced 49 child and adolescent suicides in 2020, representing a 30% increase in the suicide rate from 2019 to 2020
The primary methods used were:

#1. Strangulation (25 deaths)
#2. Firearm Injury (18 deaths); and
#3. Poisoning (4 deaths)

Of the suicides, 71% were male and 29% were female
65% of the suicides occurred in teenagers aged 15-17 years
American Indian/Alaskan Native, Black/African American and White children were disproportionately affected. American Indian/Alaskan Native, Black/African American and White children made up 16%, 8% and 43% of suicides, but make up only 6%, 5% and 41% of the total population, respectively
20% of suicides involved the use of addictive substances
AS you can see from the graph provided below, Arizona's suicide rate increased by 30% from 5.0 per 100,000 children in 2019 to 6.5 per 100,000 children in 2020
The male suicide rate in Arizona increased by 60% from 5.7 per 100,000 in 2019 to 9.1 In 2020, and
The female suicide rate in Arizona increased by 21% from 4.3 per 100,000 in 2019 to 5.2 in 2020

Arizona Child Suicides by Race / Ethnicity
American Indian/Alaska Native children made up 16% of suicides: however, they only comprise 5% of the total state population of Arizona
Black/African American children made up 8% of suicides; however, they only comprise 6% of the population
White children made up 43% of suicides, but only comprised 41% of the total population
The majority of child deaths were among White (43%) and Hispanic (33%) children

Arizona Child Suicides: Methodology & Risk Factors
Among suicides, strangulation (51%) was the leading cause of death for children aged 10-17 years followed by firearm injury deaths (37%).

While there are numerous risk factors that can contribute to suicide, the most commonly identified risk factors were relationship problems (69%), access to firearms (37%), history of maltreatment (37%) and child mental health disorder (37%).
How the Pandemic Affected the Mental Health of Adolescents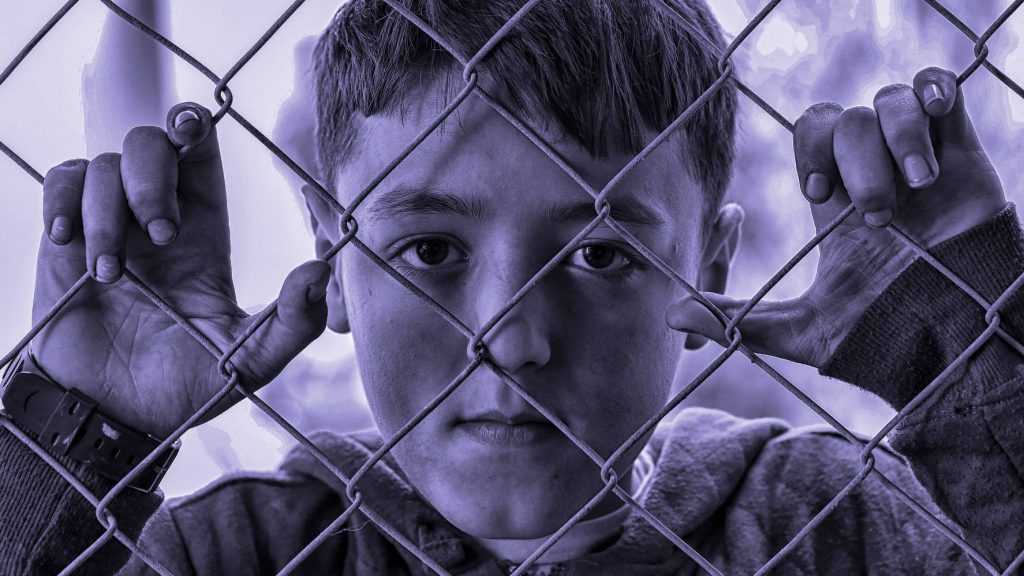 In the spring of 2020, the U.S. was hit by the global virus SARS-CoV-2 – an event which caught many nations off-guard, including the U.S., and the likes of which the world had never really encountered before.
Jonathan Metzl, the Frederick B. Rentschler II Professor of Sociology and Psychiatry and chair of the Department of Medicine, Health and Society, captured its initial effect perfectly when he said, "The fact that a virus can seemingly come out of nowhere, float in the air, and put your life or the lives of your family and community at risk is an existential kind of dread many Americans had never faced before to this magnitude."
As the death toll rose sharply, with little sign of an absolute cure – just vaccinations – on the horizon, the continued effect on America's mental health materialized into endless worry, concern, and anxiety for both adults and their children, and in many cases, depression.
The current adolescent mental health crisis was the culmination of the "faulty existing structure, and massive levels of current stressors," according to Professor Metzl.
The stressors Metzl spoke of were plentiful, and many had nothing to do with the pandemic at all, such as deadly school shootings, tensions over racial injustice following the murder of George Floyd and other instances of police brutality, political differences that have more than once turned into violence, like the U.S. Capitol insurrection, and divisions over abortion and LGBTQ rights.
Then there's the pandemic itself, which has brought family bereavement, economic uncertainty, social distancing, school closures, job loss, poverty, and food insecurity, among many other stressors.
"Stress is contagious. Depression is contagious.
Suicide is definitely contagious."
– Katey McPherson, Childhood Advocate & Education Consultant, Chandler, Arizona
In a nation where it's not uncommon for children to wait an entire decade for mental health treatment, the U.S. child suicide deaths are the harsh reality of a currently failing healthcare system.
According to Bunmi Olatunji, Gertrude Conaway Vanderbilt Professor of Psychology and director of clinical training in the Department of Psychology, "The pandemic has really become a naturalistic laboratory of sorts for researchers to better understand the effects on individuals who have risk factors already."
"Once you have uncertainty, oftentimes the way individuals deal with that is to worry."
Sadly, when anxiety becomes uncontrollable, it becomes debilitating, and either causes people to overreact to stimuli, or to freeze, and become paralyzed.
The Severe Shortage of Child & Adolescent Psychiatrists in Arizona
Arizona Child & Adolescent Psychiatrists (CAP) Workforce Distribution

Number of Children in Arizona:
1,635,344
Total CAPs in Arizona:
175
No. of CAPs per 100,000 Children:
11
Average CAP Age:
53
% of Severe Shortage in Arizona:
81%
% of Severe Shortage or no CAPs in all Counties in the U.S. as a whole
91%

In Arizona, according to the AACAP, the following counties have no child and adolescent psychiatrists whatsoever:

Apache County, Cochise County, Gila County, Graham County, Greenlee County, La Paz County, Navajo County, Pinal County, and Santa Cruz County

The rest have 3 or less CAPS, except Maricopa County (121 CAPs) and Pina County (47)

Source: American Academy of Child & Adolescent Psychiatry (AACAP)
Practicing CAPs per 100,000 Aged
10-17 by County:
High Shortage (18-46):
Severe Shortage (1-17):
No CAPs:
Adolescent Suicide in the U.S.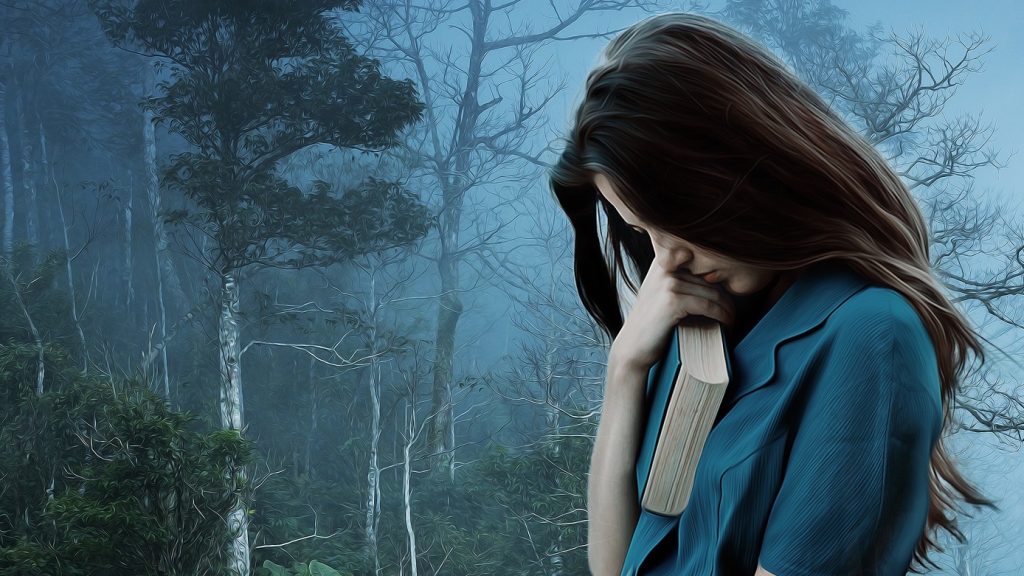 Suicide has become a serious public health issue in the U.S. that can have lasting damaging effects on individuals, families, and communities. There are many factors that can combine to contribute to suicide in both adults and children; however, it is vital to remember that all suicides are preventable.
Suicide prevention is based upon these fundamental principles: to reduce the risk factors that increase the likelihood of suicide, and to increase the positive factors that promote resilience.
National Adolescent Suicides: Key Points
According to the CDC's National Vital Statistics System, which calculates mortality data via the CDC WONDER data reporting system, the number of teenagers with depression, and the number of suicide deaths across the U.S. is now at its highest ever:
Here at the disturbing statistics (for data collected in 2020):
In the past 10 years, suicide rates among young people ages 10–17 have increased by more than 70%
Suicide is the second leading cause of death in the U.S. among those aged 15-24
Current teenage suicidal statistics from the National Alliance on Mental Illness (NAMI) show that 20% of high school students have seriously considered suicide, and 9% have made suicide attempts
Rates of suicide in youth are twice as high in Black teenagers as compared to their white peers, according to the American Academy of Adolescent Psychiatry
Half of LGBTQ teenagers considered suicide in the past year, and 18% made a suicide attempt.
The number of teenagers admitted to hospitals as a result of suicidal thoughts or self-harm has more than doubled during the last decade
All Suicides (all ages):

Number of all suicide deaths in the U.S.: 45,979
Rate of suicide deaths per 100,000 population: 14.0
Cause of death ranking: 12

Suicides by Firearm (all ages):

Number of deaths: 24,292
Deaths per 100,000 population: 7.4

Suicides by Suffocation (all ages):

Number of deaths: 12,495
Deaths per 100,000 population: 3.8

Suicides by Poisoning (all ages):

Number of deaths: 5,528
Deaths per 100,000 population: 1.7
GET THE HELP YOU DESERVE!
Our treatment programs are custom tailored to your specific needs. One phone call is all it takes to start your recovery from drug & alcohol dependency.
CALL NOW |
(855) 506-1906
For a FREE & confidential assessment
Teenage Suicide: Risk Factors
As we saw earlier with the risks factors found to have contributed to the 2020 adolescent suicides in Arizona, risk factors often combine together when contributing to the overall mental health and mind-set of children and teenagers who see taking their own life as the only option left to them to ease their pain.
Risk Factors for Teen Suicide
The most common reasons for teenage suicide include the following, although this list is in no way definitive:
| | |
| --- | --- |
| Depression, anxiety, or other mental health disorders | Exposure to violence, abuse, or other traumatic experience |
| Family history of suicide | Social isolation or bullying |
| Personal history of substance abuse | |
| Losing a family member through death or divorce | Starting or changing psychotropic medications |
| Relationship problems and conflicts | Racism / LGBTQ discrimination |
| | |
The Link Between Teenage Substance Use & Suicide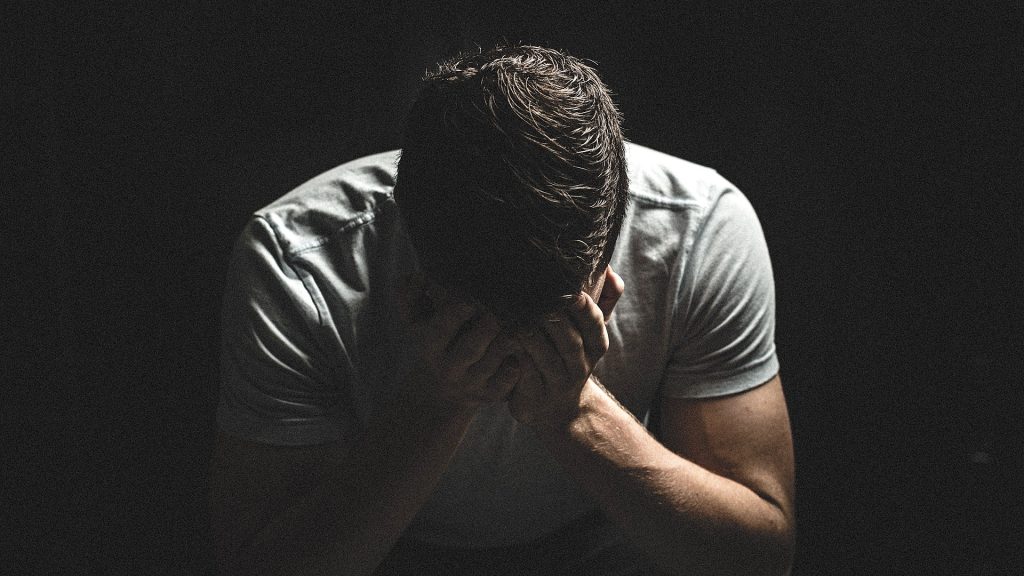 Substance use and suicide attempts frequently co-occur among children and teenagers, and they both share many of the same risk and protective factors. For that very reason, substance use should be considered as a significant risk factor for suicidal ideation (thoughts of suicide), attempted suicide, and completed suicide.
Individuals, young and old, who are experiencing depression or anxiety are far more likely to self-medicate using substances. For example, a recent CDC report has found that an estimated 3.08 million U.S. middle and high school students reported current use of any tobacco product in 2022, representing approximately 1 in 6 high school students, and 1 in 22 middle school students.
The figures equate to 1 in 9 teenagers currently using nicotine products, like cigarette-smoking.
Alternatively, it is also perfectly feasible that substance use, often associated with higher levels of disinhibition, impulsivity and aggression, could lead to suicidal behaviours.
According to numerous studies researching adolescents who died by suicide, 27%-50% met the criteria for a drug or alcohol substance use disorder (SUD).
The Warning Signs Every Parent Should Know
Parents, caregivers, teachers, sports coaches, and others who work or live with adolescents need to be particularly vigilant as teenagers adjust to their new school schedules and expectations.
Here are some of the warning signs indicating that a teenager is seriously considering a suicide attempt. Like the risk factors described above, this list is in no way definitive.
Teenage Suicide: Warning Signs Every Parent Should Know

Talking or posting on social media about suicide or wanting to die

Changes in weight, appearance, or sleep habits

Admitting to feeling hopeless or trapped

Isolating themselves and withdrawing from friends

Increasing use of drugs and/or alcohol

Searching online for methods of committing suicide

Visiting or calling people to say goodbye, and giving away prized possessions

Gathering drugs, sharp objects, firearms, or other items that could be used to commit suicide or self-harm

Trouble concentrating and/or a drop in academic performance

Migraines, frequent stomach aches, or other physical complaints

Risk-taking or self-destructive behavior

Suddenly becoming calm or cheerful after a long period of depression.

IMPORTANT: If you see any of these signs, it is imperative you take the following action to prevent a suicide attempt, and to accessing professional help for the teenager:

Do not leave the person alone
Remove anything that could be used in a suicide attempt, including firearms, alcohol, drugs, razors, or other sharp objects
Call or text the 988 Suicide & Crisis Lifeline or chat at 988lifeline.org
Take the person to an emergency room or seek help from a medical or mental health professional.
Adolescent Mental Health Treatment at Avery's House, Arizona
Avery's House, part of Modern Recovery Services and located in Apache Junction, Arizona, understands completely that adolescence isn't the same for everyone! For some kids, and their parents, it can be the most challenging and vulnerable phase of their lives.
At Avery's House, we're passionate about helping teens, young adults, and their families to develop the skills needed to navigate the day-to-day struggles they face.
Contact us today to learn more about mental health treatment options, verify your insurance coverage, and see if Avery's House is right for you.